Who would have thought when Editors Frontman Tom Smith played his first gig in a small club in Coventry in 2003, courtesy of Fused magazine under the name 'Snowfield', he would end up co-writing a Christmas Album with 'I Am Arrows' Andy Burrows (ex-Razorlight). This November, Smith and Burrows released their first album; with a mixture of covers and originals, that remind us of the true meaning of Christmas.
The album began with two friends hanging out in someone's house and just throwing ideas around. Slowly, these thoughts merged into melody and an album was born. Although it was never Burrows or Smith's intention for it to be a Christmas album, 'Funny looking Angels' developed a melancholic reflection which was both sad and warming, themes which they felt contributed to a wintery and therefore, Christmassy album. Once they realised the album would be a festive one, tinsel was strung, bells were rung, drums were banged and the Christmas theme was complete. It was surprising for two artists who had not worked together on an album before, "to knock out a Christmas album in the summer months in someone's attic in Hammersmith"; but it was this odd journey which gave the album its name. 'Funny looking Angels', a song by Birmingham band 'Delta' was chosen, not only for the love of the song and a tribute to Smith's Brummie roots, but because the title became an apt description of the album's journey.
The album serves as a reminder to all to appreciate the true value of Christmas. Smith believes that Christmas should be a time of tradition instead of a desire to "spend, spend, spend". Smith's love of the traditional at Christmas quickly became apparent during conversation. To Smith, Christmas is the one time of year when everyone has the opportunity to spend a significant amount of time with the people one loves. He can "spend time in the pub with friends" who he has not seen for a while or "sit around the table with family". For him, the festive season is relatively "small scale" but with all the trimmings of Christmas Cheese. A real Christmas trees is a must. Socks are acceptable presents; although everyone hates receiving them, there is a sort of fondness for the gift because what would Christmas be without receiving unwanted socks? And then there is the Christmas music. "I love the Pogues ['Fairytale in New York'] but I hate that Wham song" although, he admitted somewhere deep down, (really deep, deep down) he secretly likes it just because… well… "It is Christmas". You have to accept the cheese in its every form. Even Wham.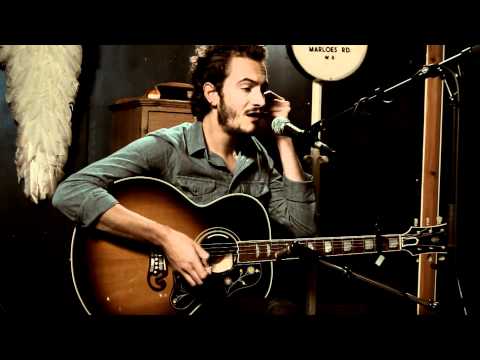 The album itself is one of nostalgia and reflects on the cracks in the year gone by but is filled with a naive hope for the year ahead. Smith believes that great Christmas songs do just that; bring people together and causes them to reflect on the past and one's future. Although some songs in the album are sad, there are uplifting melodies and each song is presented festively using traditional Christmas instruments. "The album is a bit rough around the edges… a bit shambolic" he explained, but this is part of its appeal. This album has been stripped back to basics like Burrows and Smith believe Christmas should be; "You can even hear the sounds from outside," he said, explaining at times you can hear birds singing or the rain against the attic roof. But both the sad and uplifting songs, with their Christmas bells and drums evoke a certain, melancholic and hopeful feeling which is what Christmas does to everyone.  'When the Thames Froze', written by Smith when the students were protesting is a reflection on last year, while 'Rosslyn' and 'The Christmas Song' (with Agnes Obel) conform to what one would see as more 'traditional' songs. Smith's particular favourite however is 'This Aint New Jersey', a song which both Burrows and Smith wrote together equally. Smith explained that both he and Burrows are "two different types of writers but this song is one where our styles overlap, and the result is "exciting".
The collaboration of these two fantastic artists has succeeded in creating a moving album with an important message. And for all you fans, this will not be the end of the partnership; there are plans to do another album in the future. In the meantime, enjoy the beautiful 'Funny looking Angels'. This album is not aimed at a particular audience, but at those who enjoy a traditional Christmas and the music of Burrows and Smith. While the album does not have answers or a scientific analysis as to why the world is the way it is now, it does celebrate the most important things at Christmas. Family, friends and hope.
Danann Swanton